Welcome this new chapter in your parenting journey with confidence, and cherish the memories that begin even before birth. Discover your baby's gender, the SneakPeek way
WHY CHOOSE SNEAKPEEK?
Unlike traditional methods that require you to wait until your second trimester or even longer, SneakPeek lets you plan and bond with your baby sooner. The process is simple: a quick blood sample is taken anytime from 6 weeks into your pregnancy and advanced genetic testing does the rest. Results are received within a few days by email.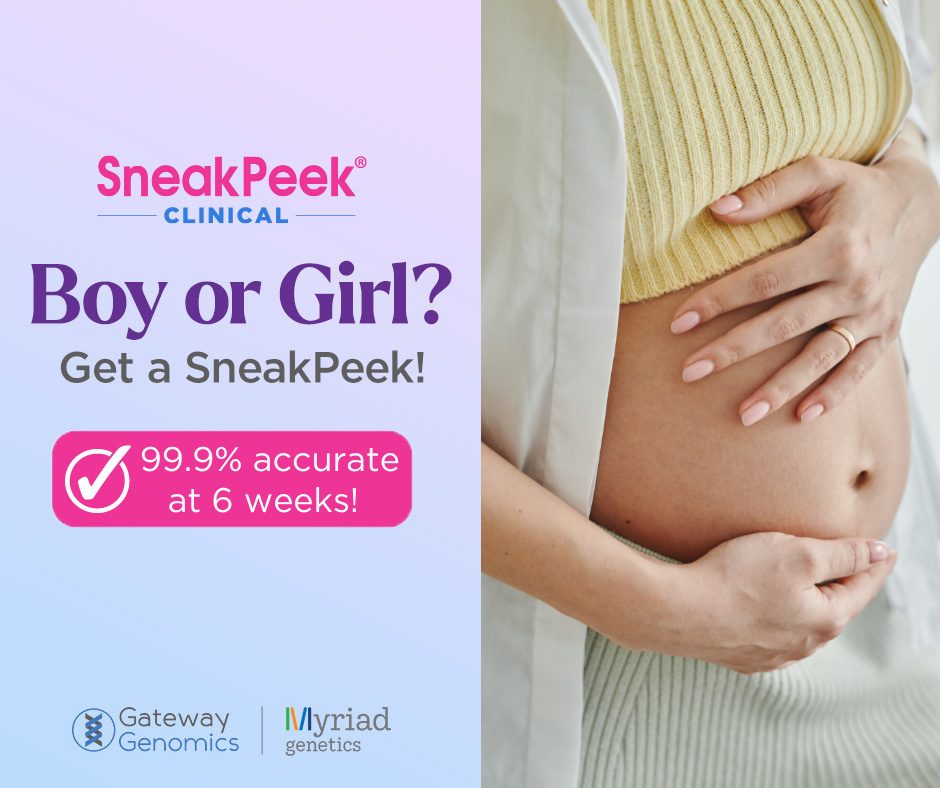 Don't wait for a 20-week ultrasound!
Are you eagerly awaiting the arrival of your bundle of joy and excited to know whether it's a boy or a girl? Look no further than the SneakPeek Prenatal Gender Test, your reliable and early glimpse into your baby's gender.
Gone are the days of patiently waiting for weeks or even months to find out your baby's gender. With the revolutionary SneakPeek test, you can know as early as 6 weeks into your pregnancy. This non-invasive DNA-based test is not only accurate but also backed by rigorous scientific research, offering you peace of mind and confidence in the results.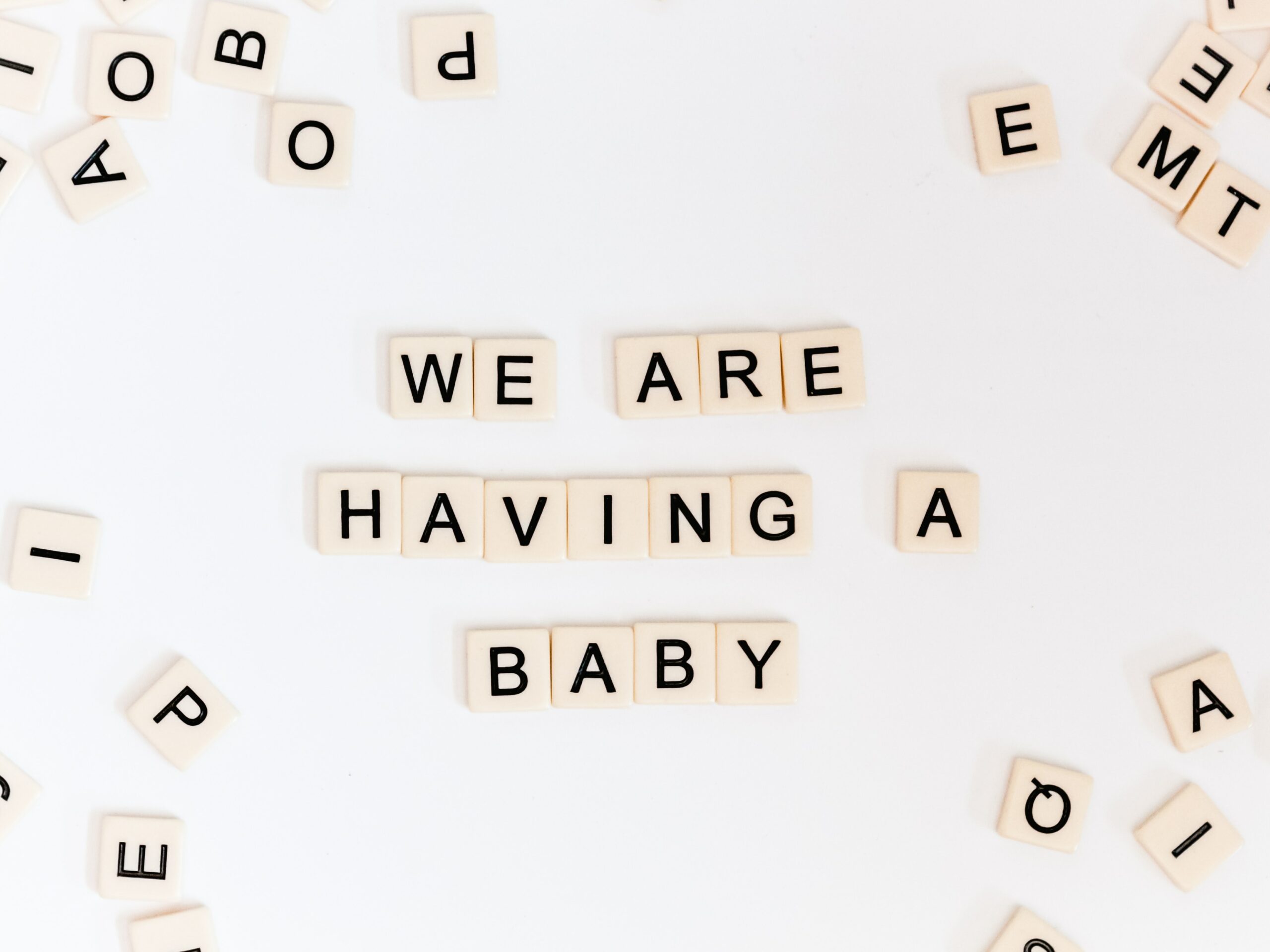 THE ONLY 6 WEEKS GENDER TEST
trusted by over 1 million moms. SneakPeek is the #1 OBGYN-recommended gender test. 
"There is an unexplainable connection that you feel when you know the gender of the baby you're carrying. I felt such a bond with this little boy so early and it made my pregnancy just perfect, and it would never have been so amazing for so long had I not found out it was a boy so early!"
"SneakPeek helped me bond with my son. I lost my daughter, a year ago, on April 14. When I found out about my current pregnancy, I couldn't bond or feel any attachment to my baby. With the help of SneakPeek, not only was I able to announce my pregnancy at my daughter's birthday party, I was able to surprise everyone with the gender of my little prince to come. it was a beautiful day that I am so grateful for and that wouldn't have been possible without SneakPeek."
"We are so grateful for SneakPeek! We went to a sonogram clinic in April for our 20-week sonogram. Unfortunately, our baby must have been just as excited as we were, because she was wiggling too much and the doctor wasn't able to confirm her gender for us. I came across SneakPeek and was immediately impressed by the amount of positive reviews and the guarantee of the results! We are so happy to know that we will be welcoming our baby girl Rylee in August of 2019!"
Real testimonials from https://sneakpeektest.com/uk/customer-reviews/
HOW WILL I RECEIVE MY RESULTS ?
You'll get an email from sneakpeekresults@sneakpeektest.com with the subject line "Your SneakPeek Result Is In!"
Be sure to check all your folders including Promotions and Junk Mail in case your email filter redirects it, or use your email search tool bar to search for sneakpeekresults.
IS IT SAFE ?
The SneakPeek Early Gender DNA Test is a non-invasive prenatal test (NIPT), and it's safe for both mum and baby.
I'M having twins. Can SNEakpeek determine the gender of each one ?
SneakPeek looks for male DNA in the fetal DNA found in mum's blood sample. In the case of identical twins, if male DNA is found, then both babies are boys. If no male DNA is found, then both babies are girls. For fraternal twins, finding male DNA means at least one baby is a boy, but cannot distinguish if the second is a boy or girl.
WHEN WILL I RECEIVE MY RESULTS ?
Your sample will be dispatched immediately after your blood draw.
It may take up to 4 working days to be received by the lab (due to postal delays).
As soon as your test is processed by the laboratory you receive your results within 4 to 8hrs.
Does a previous miscarriage affect my results ?
Clinical studies have shown that fetal DNA clears rapidly from the maternal bloodstream, within 1-2 days. Therefore, a miscarriage will not affect your current test results.
CAN my results be affected by hormonal disorder or medications ?
SneakPeek is a DNA-based test, so hormone medications and fluctuations have no impact on results. Learn more about SneakPeek's Early Gender DNA Test Science.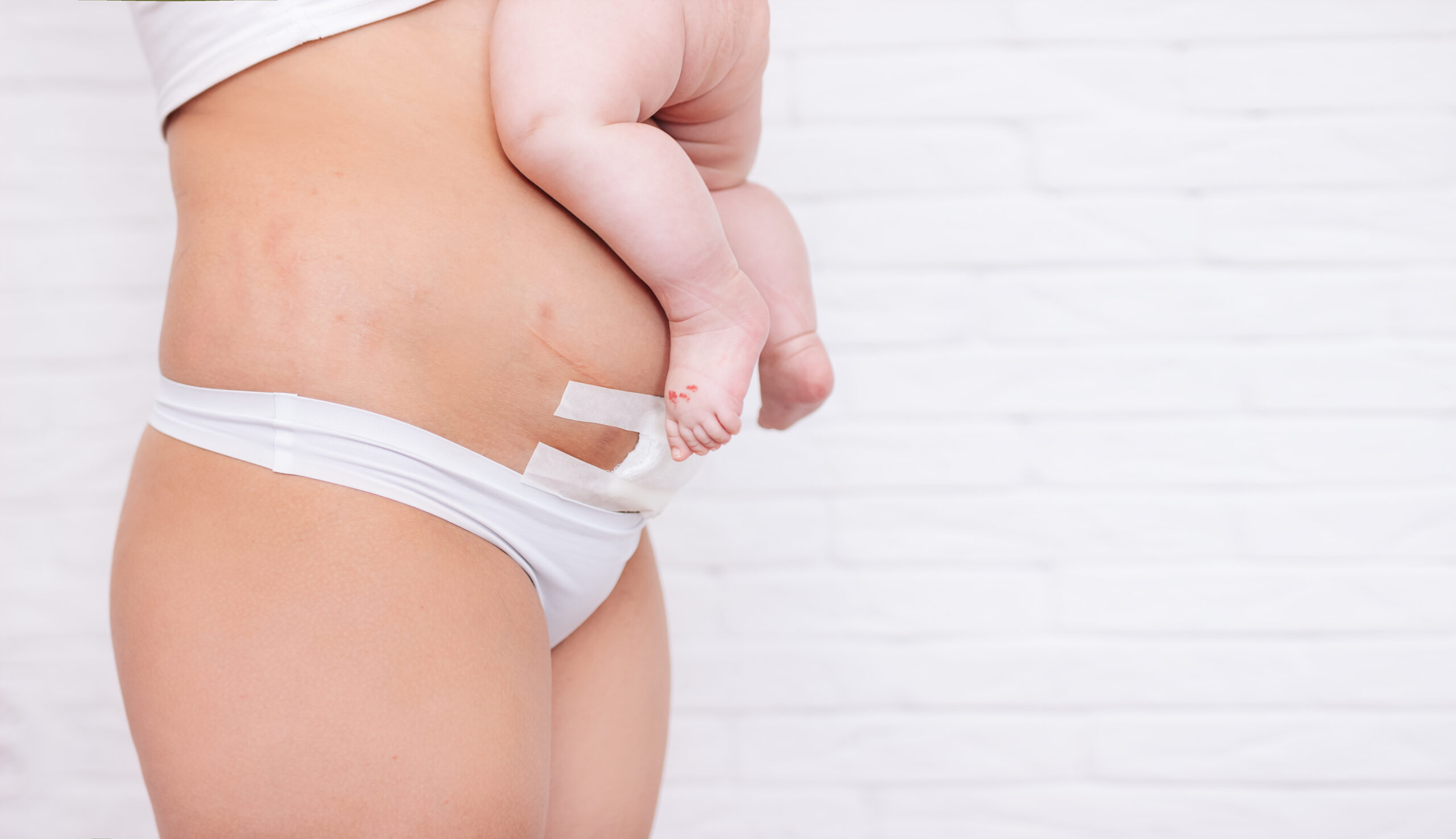 OTHER PREGNANCY RELATED SERVICES